Look at the gentle 3 knife of the cabinet
A gentle knife is an implicit way of quoting. Different cabinet product combinations will produce a large material difference. To know the specific price of each set of products, only the different products can be separately priced according to different standards, and the implicit price of "Yanmi" quotation will not be generated. The standardized quotation is equal to M. Most manufacturers have not yet implemented standardized quotations because there are no industry experts who can't do it. The equipment and accessories used are standard. The second knife is a promise to fly. Some manufacturers have a "five-year warranty, lifetime maintenance" and other commitments to look carefully. The third knife is that some products are not transparent enough to be fake. Some cabinets are pretending to be refractory with a tri-hydrogen ammonia plate and painted as a paint, so consumers must verify that they are consistent with the sample when delivered.
3 strokes to identify solid wood furniture
Furniture is generally divided into panel furniture, solid wood furniture and mahogany furniture. Because solid wood and mahogany furniture have large profits and large fraud space, it is easier for consumers to be misled by solid wood furniture and mahogany furniture. So what are the practical skills for identifying solid wood furniture and mahogany homes?
First judge whether the furniture is really made of solid wood. One of the mysteries is the wood grain and the knot. For example, if a cabinet door looks like a pattern, then the corresponding pattern is seen on the back of the cabinet door corresponding to the position of the pattern change. If the correspondence is very good, it is a pure solid wood cabinet door. Also look at the knot is also a good way to identify pure wood: optimistic about the location of the scar side, and then find the corresponding pattern on the other side.
Secondly, judge what kind of tree wood is made. This directly affects price and quality. Ordinary solid wood furniture usually uses eucalyptus, white oak, eucalyptus, etc., while expensive mahogany furniture mainly uses rosewood, wenge, and rosewood. The market for solid wood furniture is rather chaotic, and there are often things that are shoddy and confusing trees. At the same time, it should be noted that the price of wood is rising day by day, and it is absolutely cheap to be too cheap.
Finally, observe the advantages and disadvantages of wood. Open the furniture cabinet door and drawers and observe whether the wood is dry and white, and the texture is tight and delicate. If you are adding furniture such as particle board, MDF and one-time forming board, open the door or drawer and smell it for a pungent smell.
After mastering the above three practical skills, we must also pay attention to the misinformation of false propaganda. In order to pull customers, some merchants often exaggerate when introducing goods, and blow the goods into a mess. Some merchants do not sign contracts when selling stocks, but only use a paper receipt to send consumers to escape responsibility. Others do not fill out the contract according to the specifications. Despite the standardized contract text, some manufacturers evade the burden when filling out the contract, and deliberately refuse to fill in some important clauses such as product quality, environmental protection standards, and liability for breach of contract. What's more, the contract does not cover the market certification chapter.
COMPLETE EXPERIENCE - 4-Piece Grill Tools includes tongs, barbecue meat fork, silicone basting brush, and grilling spatula that features a bottle opener (perfect for tailgating and backyard parties) and serrated edge for tenderizing and cutting meat.
PREMIUM MATERIALS - Made from professional grade heavy duty stainless-steel with long non-slip plastic grips, Grill Tools help you conquer your food without grilling your hands. With our heavy-duty construction you`ll never have to worry about your grill tools rusting, bending, or breaking again.
SUPREME CLEAN - No matter how gruesome the battle for your weekend grilling warrior, clean up is easy with our dishwasher safe grilling tools.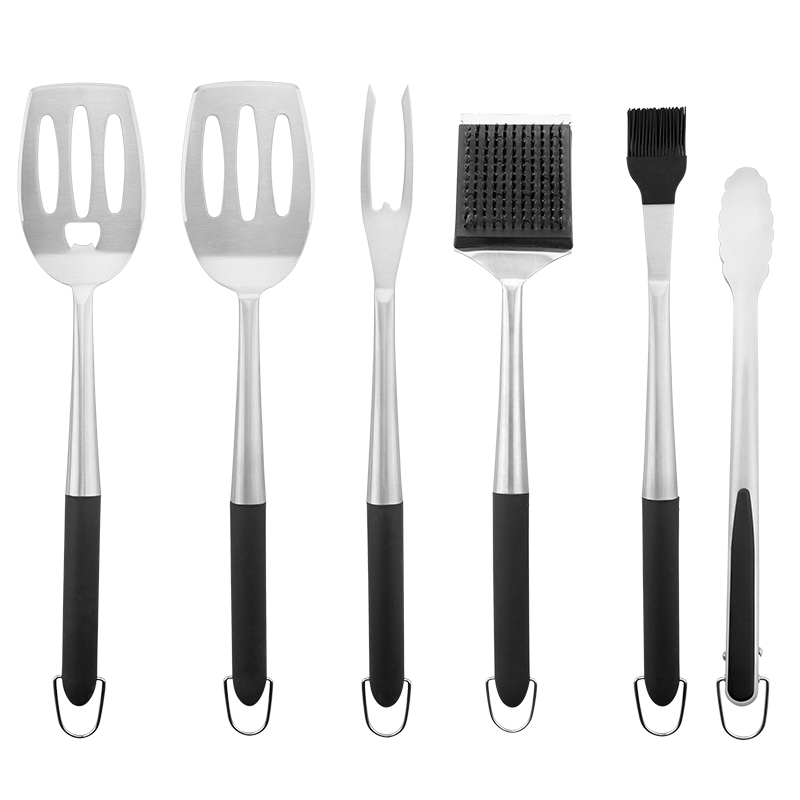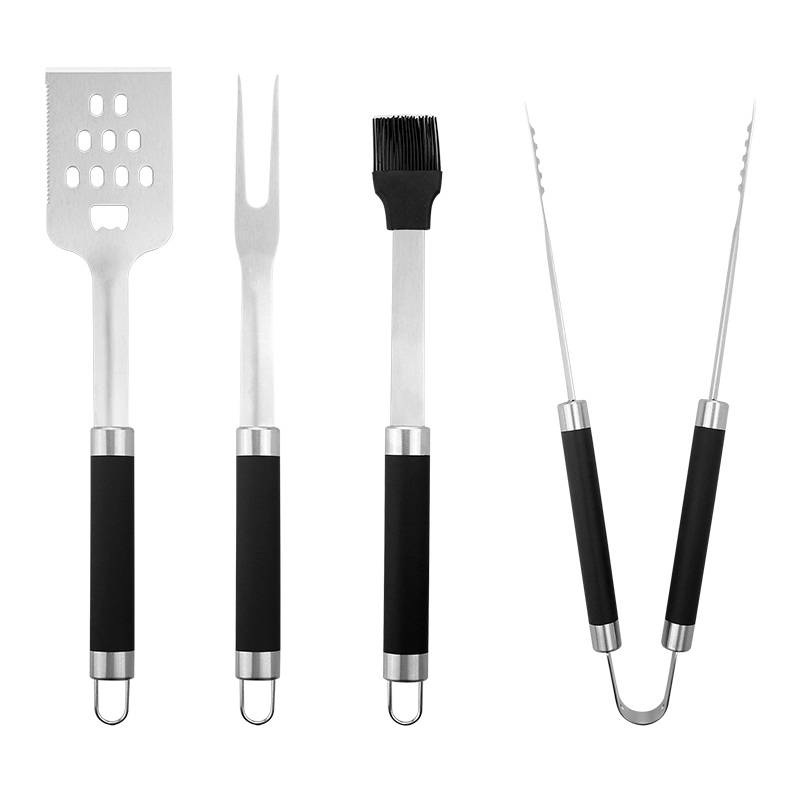 Grill Tools Set,Stainless Steel Grill Tools Set,BBQ Grill Utensils,BBQ Grill Tools Set
YANGJIANG TOALLWIN TRADING CO., LTD , https://www.kitchenknife.de